How to download cool player?
You can get it from Microsoft. After downloading the files ,please setup it step by step.
Make best use of Open button
You can play an Audio or Video File in two ways:
Locate the multimedia file you would like to play ,right click and select open with cool player
Open the cool player ,click media and select open file ,then choose the file you want to open.
How to play video in other website such as Yahoo!screen,YouTube ?
Step 1. Copy the URL of the Yahoo video you would like to play.
Step2. Open Cool player click Media on the main menu and select Open Network Stream.Then you'll see a dialog box.
Step3. Select network and paste the URL of the Yahoo video in the text box labeled Please enter a network URL. Finally ,Click Play button.
Control Play area
The control play interface is concise,including includes Play / Pause, Previous, Stop, Next, Toggle Full screen, Show Playlist, Loop, Random, Volume Control. Here is the layout of the cool player home page, containing a few sections hosting the control buttons that you will get familiar with through this guide.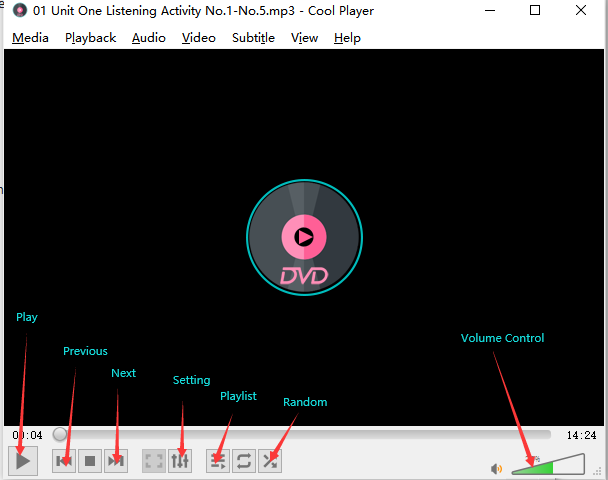 Convert Audio or Video Files
Click Media
Select Convert/ Save
Click the Add button on the right of the File Selection list to add the media file you would like to convert
After adding files, click the Convert/Save button
In the Convert dialog box and in Settings, click the Profile drop-down box and select the format to convert to.There are a lot of formats for you to choose such as WMA,MPGA,MP3,ect.
Click the Browse button to rename the file and confirm location for the converted file.
Click Start to begin the format conversion process .This is the amazing feature for most of the users.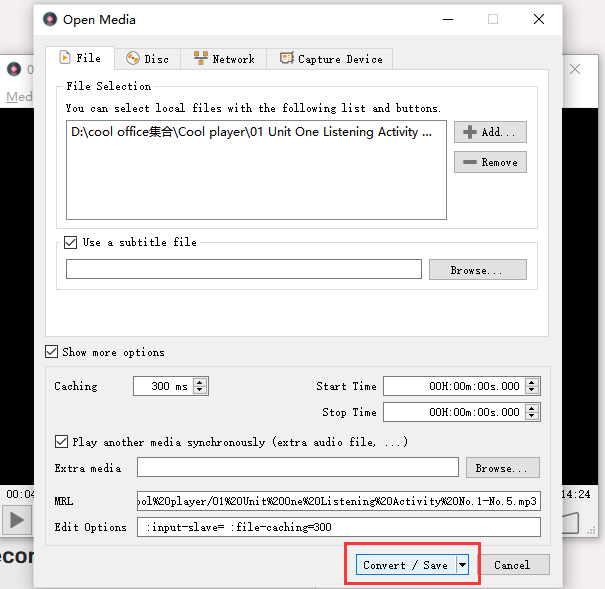 How to take snapshot of a Video?
Taking screenshot is a common way to collect data.And it is also convenient for us to create our works by using these relative snapshots.Well, let's come to learn how to take snapshot while using cool player. Cool Player allows you to take screenshot of your favorite parts of a video file.
Make sure that the video for which you want to take the snapshot is playing
You can pause when you reach that specific part of the video when you take the Screenshot
From the main menu click Video and select Take Snapshot
All screen shots are automatically saved to default locations based on the operating system, usually under C:\Users\[username]\Pictures\
How to open blue-ray disc ?
Cool player,as the powerful media player, opening blue-ray disc is one of its features. Please read bellow tips to know how to open blue-ray disc.
Click Media from cool player home page and select Open disc
Then there'll be a dialog box with file,network,disc and capture devise options.
Select disc →click blue-ray→click browse to select the blue-ray file you want to open-Click play
Thank you for reading all the guides above.