Cool Player
Do you expect to have a multimedia player that can open all sorts of media formats?
With no doubt ,Cool Player will be your first choice. You can download and use it safely and freely in the Microsoft Store.Cool Player is one of the famous and popular media players that can play most of the multimedia files such as DVDs, audio CDs, VCDs and various streaming protocols.Cool Player application links several content forms and provides tools for learner to navigate ,interact,and communicate with the computer .Cool Player not only allow the user to control what elements to deliver and when these elements are delivered,but also provide a structure of linked elements through which the user can navigate and interact with the whole multimedia system .That is ,the elements of multimedia will be introduced along with interactive multimedia applications-Cool Player.
Most importantly ,the Cool Player is Advertisement free and virus free application.
Features
Video and audio files use more attractive ways to provide information.All of them need a multifunctional tool to be opened whatever the formats they are.So that the visual and auditory presentation can be showed on the screen for commercial and educational use .
Although the interface of the Cool Player is concise,it executes the file quickly .Many users will propound a question: Why is Cool Player powerful ? Now Let me tell you. Firstly ,you can open multimedia files including Discs, Web-cams, Devices and Streams. Secondly, Cool Player is one of the most complete codec pack which helps you to play all major audio and video formats.Thirdly,it is able to support more than 10 formats such as .3g2, .3gp, .hevc, .mkv, .mp4, .mpg, .mov, .rm, .rmvb, .wmv, .aac, .m4a, .mka, .mp3.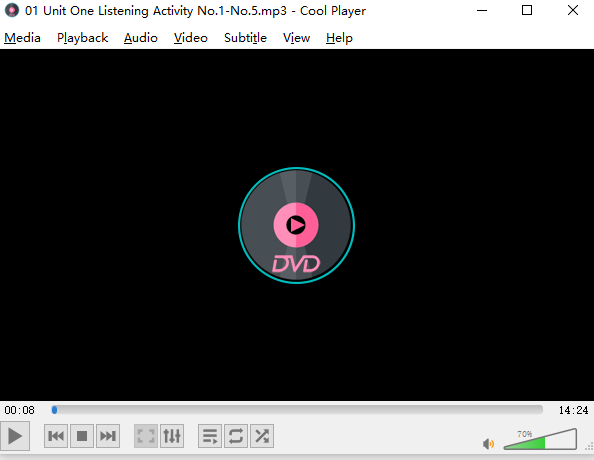 Multimedia exists everywhere and Cool Player is useful
There are a great number of advantages that Cool Player bring to human beings.Cool Player application can be used in various areas including advertisements,art,education,entertainment,engineering,business,scientific research.
Commercial
A successful speech-maker or businessman cannot work well without a powerful media player like Cool Player .Exciting lectures often grab and keep attention in advertising.Business to business and interoffice communications are often created by services firms for advanced multimedia presentations beyond simple slide shows to sell ideas or training. Thus ,in this way ,the Cool Player give the positive role for media.
Entertainment
In addition,multimedia is heavily used in the entertainment industry ,especially to develop special effects in movies and animations. So multimedia applications like Cool Player allow users to learn and receive the latest information and fine arts.It is portable for these users to check and open media files any time and anywhere .
Education
In education,multimedia is used to produce computer-based training courses and reference books like encyclopedia.With Cool Player, the users can go through large numbers of courses about a particular topic and various information . Learning theory in the past decade has expanded dramatically because of the introduction of the multimedia application .Until now, the media player tools have developed a lot and Cool Player stands out in all the multimedia players.Simply because the Cool Player team is professional.
Medicine
In medicine,doctors can get trained by looking at a virtual surgery or they can simulate how the human body is affected by diseases spread by viruses and bacteria and then this hel them to develop techniques to prevent it.
We welcome users from every areas to download Cool Player to enjoy special software-using trips.