Nowadays,we often talk about Office Automation,also known as OA platform.It is aimed at office departments and can use automatic data processing functions to handle daily accidents automatically.
Computer software can help office staff handle information automatically. Document Editor Pro for Windows is one of them,it has powerful graphics,table,and data processing functions. Also, you can input and edit text ,set up and cut charts according to what you need.By the way,typesetting is also a special features.
Document Editor Pro for Windows is a unique and powerful software to process text efficiently. Some of its functions are different from other word software.In this passage,we'll tell you the user guide about the Document Editor Pro for Windows.
There are two ways to download the Document Editor Pro. The first is to download it from the Microsoft Store.Visit Microsoft Store and search "Document Editor Pro for Windows" then download it directly. The second is to download it from coolmedialife.com .Visit cool medialife website then enter into product web page choose Document Editor Pro for Windows and click it.Then you'll see an icon named "get it from Microsoft" then click it you can enter into Microsoft Store.
Open the Document Editor Pro for Windows,you'll see several features button and menu. They are FILE,HOME,INSERT,VIEW,REVIEW. And there is Customization button tool tip for you to set up the option menu.If you want to add or remove them ,you have the authorization to select it.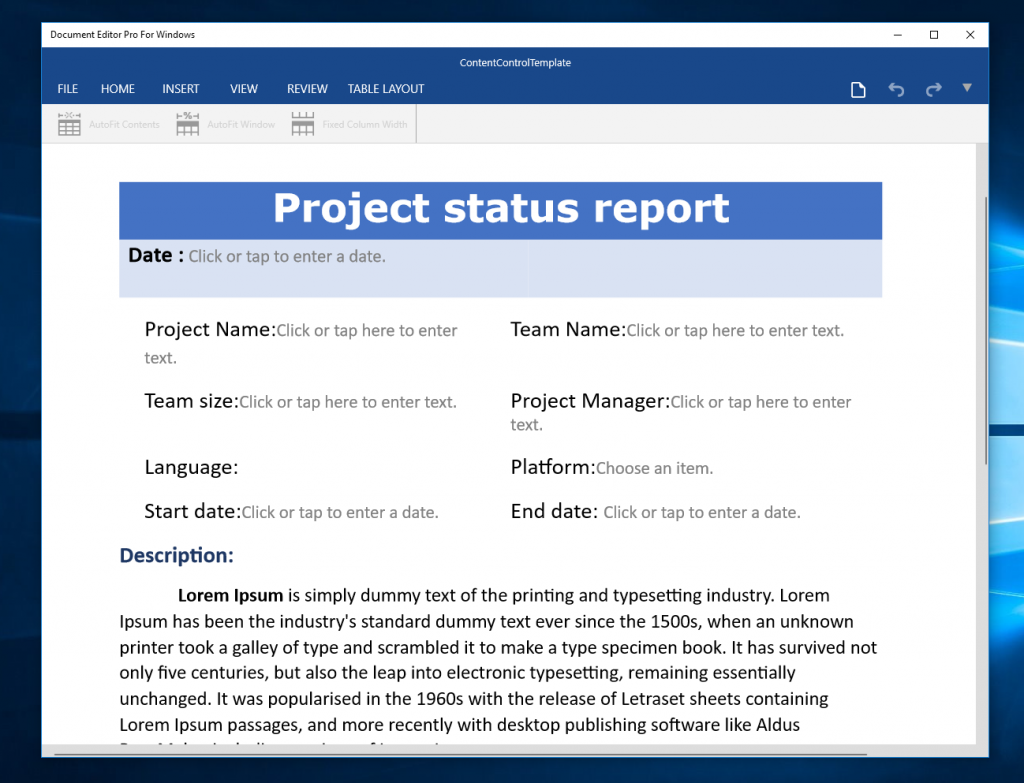 Create new documentation.
Please click FILE then you can see there are some options button on the left fringe.Choose NEW, and if you want to write a to do list ,please choose the to do list template. Meanwhile, there are some other templates such as "Take a tour,Letter, Title,Fax" for you to select.
Open the files saved in your computer.
Use Document Editor Pro to open the files that already saved in the computer. First of all,choose the Open and find the document you would like to view and double click it. Occasionally , if the application popped up error and the document can't be opened ,please check the document whether it's damaged or not. Provided that the document is okay ,please restart it. You can click Help button to get more help when you have difficult problems.
Print Files
The Print option is not only concise but helpful. After editing and typesetting the document ,please click "print" .You can preview the document before printing.
Typeset and Edit Words
Click the "Home" Option ,you can edit words with all the functions showed here including character style, word size,bold,italic and typesetting options. You can also find and replace word via clicking an icon like binoculars on the top right corner area in this interface.
Insert Pictures
We often like to insert some images into the document so that the readers can understand the meaning of the article more easily. Document Editor Pro can realize your dream here. Please select INSERT and choose the image then double click to finish inserting.  
Moreover, VIEW and REVIEW are commonly used. Some styles for viewing is available for you to check the document.
However, please be noted that only the function of saving document cost $4.99, others are free. It is worth while to pay for it in that you will get better service.