Word Editor for Win10
Word Editor for Win10 is a UWP application that better supports the Windows10 system. As we all know,more and more people have a passion for Win10 system.
Some of the applications cannot run well in Win10.So programmers dedicate themselves to Win10 software,Word Editor is one of them.
Word Editor has received considerable acclaim among all ages of users. Visit the Microsoft Store and search word editor for win10 then you can download it. You can edit and revise the text document as well as format contents,resize images and tables,find and replace text ,spell checking ,etc.It helps you add a comprehensive word processor to your UWP applications. Moreover , Word Editor runs quickly and because of its portability, it it convenient for you to view DOC,DOCX,and other text files.Click Open and select the file you want to view then you can edit and review the content. Compared to other word software, Word Software is much more portable,which is the main reason why large numbers of people prefer to download it.
Word Editor provides an expedient office work with text in many popular text formats: doc,docx,rtf,txt,html,xml.You will find it's efficient to work by using a set of fundamental editing functions of Word Editor. You can insert tables,images,hyperlinks,search and replace words within the document. Furthermore, it is no need to connect internet or install MS office.
Features
Word Editor is designed and optimized for superior performance.Although the interface is simple and concise, it is multifunctional and an advanced software far more than editing.You can edit and create word document in different style and format. There are various templates available for you , including Take A Tour ,Letter ,Titles ,Fax ,etc . Vie Word Editor , you can manage files smoothly.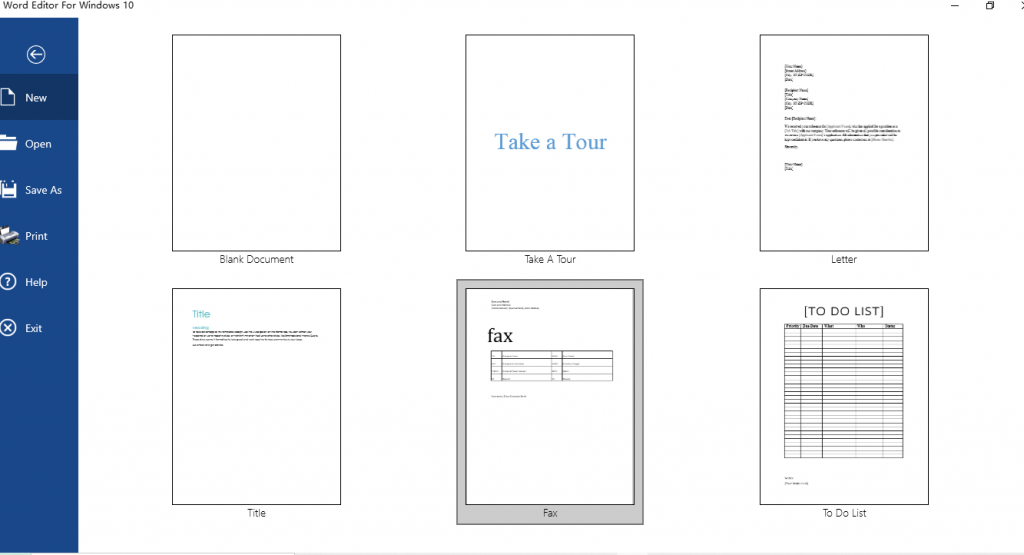 Simple and understandable operation interface of Word Editor provides a variety of tools.You are able to select,typeset and operate the files accordingly.After inserting images,you can change the size of the pictures. The Word Editor provides powerful tabulation function.Insert table and set up the column and row by yourselves.
Without any question , Word Editor is designed and optimized for high performance in every aspect. For example,if you want to write a letter for your colleagues,you don't need to create a template or import any of them .Just click New and select Letter template on the right row.In some cases, when you go out for business and there isn't any word software in the portable computer you are taking, Word Editor will play an important role for you to edit and view document. It's free for all the users to download the legal copy of Word Editor. It provides powerful printing and preview function and also support and configure printer parameters well.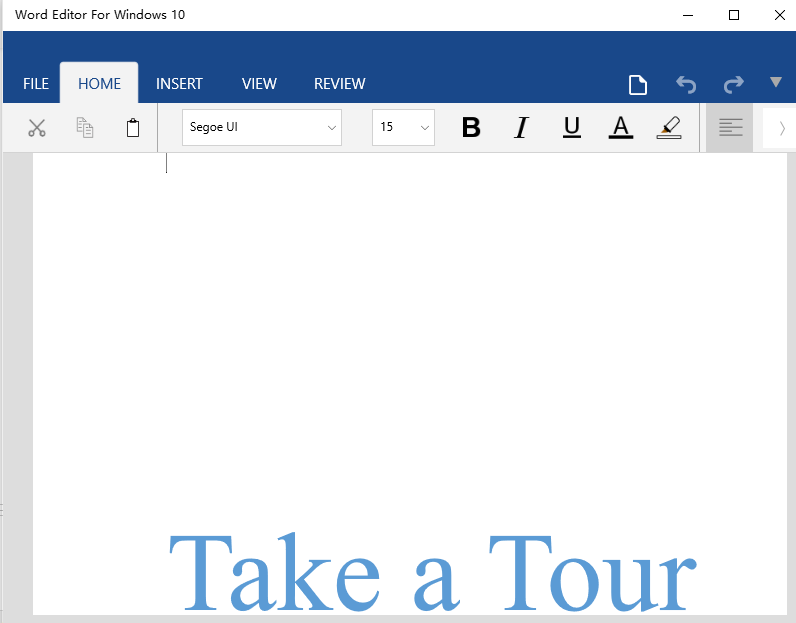 Generally, Word Editor is widely used to edit text documents. Its function is more powerful than ordinary Word-pad and Notepad. It is a popular software or program for editing text files. But Please be noted that only the function of saving document cost $4.99, others are free. It is worth while to pay for it in that you will get better service. We hope all of you will like this useful software-Word Editor for Win10.