HEIC Converter Pro
Why You Need Heic Converter?
In our daily life, we save large quantities of images. It directly leads to the lower space in your computer or mobile phone. Heic is one of the familiar formats of image. It helps users store their photos in smaller volume without damaging the quality of images. Because of the unique advantages, many people in the world like heic.
However, users cannot open heic images in Android and Windows system. They need use a tool to convert heic image to another format that Android and Windows system support. Therefore, we launch Heic Converter to solve this problem for you. May be some would say the converter tool is quite commonly seen in the market and they can find it easily and convert their images anytime. But we would like to point out the unique advantages of Heic Converter this time. Unlike other converter tool , Heic Converter support various image format convert outcome. It performs the following conversions,
– Convert HEIC Image to JPEG
– Convert HEIC Image to JPG
– Convert HEIC Image to PNG
– Convert HEIC Image to BMP
– Convert HEIC Image to TIFF
– Convert HEIC Image to GIF
– Convert HEIC Image to SVG
– Convert HEIC Image to XPM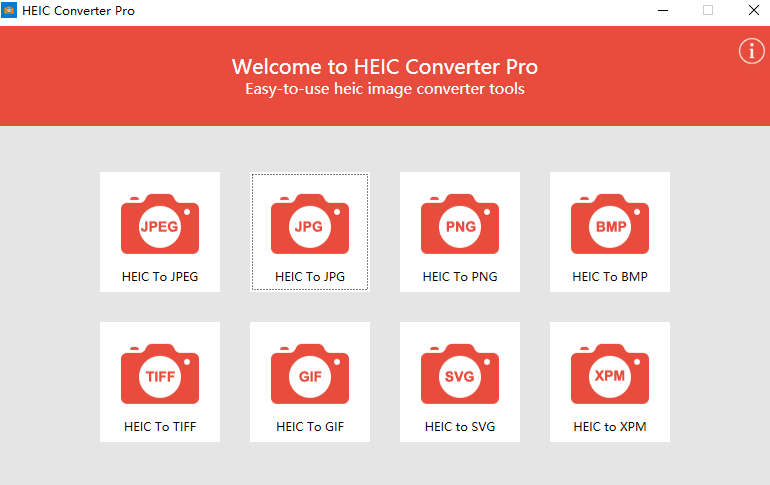 Compare to Other Converter Tool
Most of the tool in the market only contain one or two conversions, which make their own product performance limited and the use quantity is less. For instance, if one person need to convert heic to JPG and Tiff at the same time, but his current tool only can convert Heic to JPG, he will not accomplish his task. The only choice is to leave the current convert tool alone and find a multifunctional image converter. We recommend Heic Converter pro, allowing for people's convenience and work efficiency. It is able to finish the work automatically and the converted directory will be opened automatically after the the conversion is competed. It saves a lot of time as well as efforts for users. Especially it is amazing to convert loads of images in one time. You can move many images in one file and then drag the file to Heic Converter pro. It will help you convert all of the images you drag here in one time.
How to download the Heic Converter Pro?
Please download it on the website below.https://www.microsoft.com/en-us/p/heic-converter-pro/9p129323pwbp
How to Use Heic Converter Pro?
After downloaded it, You can drag or drop files into the box to convert images. On this surface, you can check the converting status, file size, create time, and operation. Don't forget that the file can be opened automatically after the whole process finished. Of course, the out put folder can be changed and you can select it.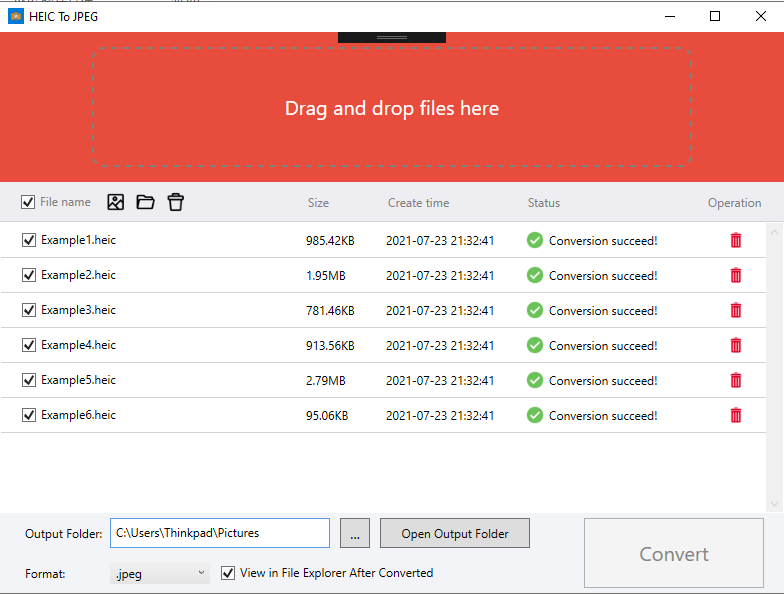 In which system, the Heic Converter Work Better?
Heic Converter pro is developed for Win10 users. Because we know the increasingly numbers of people have computer installed Win10 system.
We believe Heic Converter pro will be popular and widely spread. We should open our eyes to the world and accept the advanced new things.