We believe most of the users will have some questions about Cool Screen Recorder.Now we'll show you some commonly asked questions and answers for you.So you can get familiar with the software.
What is Cool Screen Recorder ?
Cool Screen Recorder is a computer screen recording software that perform multiple recording video modes such as full-screen recording,area recording and camera recording.It supports audio and picture synchronization to record computer desktop operations,entertainment games,online courses and other screen activities,which is very suitable for green hands.
How to download cool screen record?
Welcome to visit Microsoft Store to download it.


Is Cool Screen Recorder a free software?
Yes,it is a open source software and free for all the users.
How to record videos?
Open the cool screen recorder and there are several icons below "Video Source".From the second one on the left is to record videos. And it is convenient for you to choose recording mode such as full screen or specific screen.
How to record game video?
Look at the icons below "Video Source" and from the right side ,the icon like remote control is for you to record game videos. However, not all games can be recorded at present. We are try our best to develop new functions to meet your requirements.
How to record audio?
Please click the first button from the left and set up the audio formats then you can begin to record audio.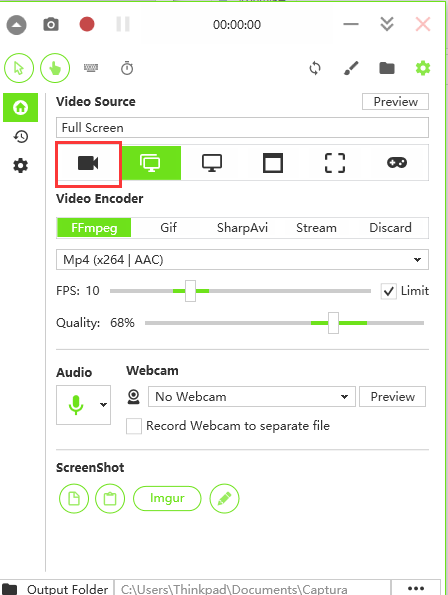 How to take screenshot?
It is powerful to have this feature.With this function,you needn't download screenshot software separately. Firstly , put the cursor on one of the video buttons.Secondly Click the camera icon on the top left corner.Finally you can edit the screenshot and it can be saved automatically.
How to find the video that has been recorded?
There is a "Recent" button on the left fringe .Click it ,you can see all the videos have been saved here. Another way, you can select "Open output Folder" to check the videos or rename them.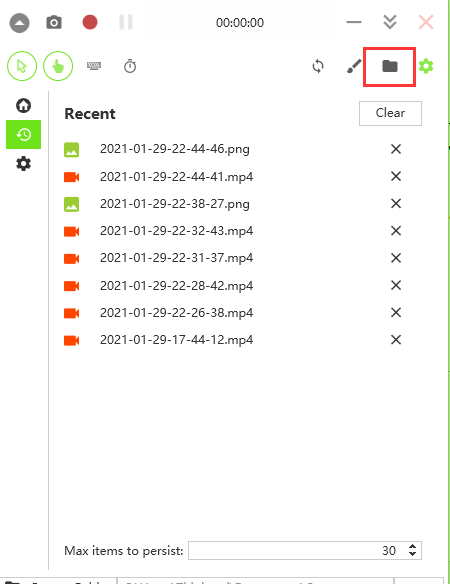 How to find screenshot that has been created?
It's the same as the answer above.One method is to find screenshot in "Recent " area. Another method is to find images by clicking "Open Output Folder".
What should I do before recording online course?
Please remember to open the "Include cursor, Include Mouse Clicks,Include Keystrokes,Elapsed"cursor. When the buttons are illuminated,it means opening.
Adjusting the tone is also necessary. Good luck to you!
How to change the theme color ?
Please click the "Configure" button on the left fringe. Then select the drop-down menu to set up the accent color. It's easy for you to choose favorite color and get good mood for the whole day.
How to set up the language?
On the left fringe,Click the Configure you can see there is a language drop-down menu. Click the menu to choose the language you use.
Maybe there are other questions don't mention above.Please contact us by sending e-mails to miranda_brook[at]hotmail.com